Easter 2016: Activities for Little Ones in London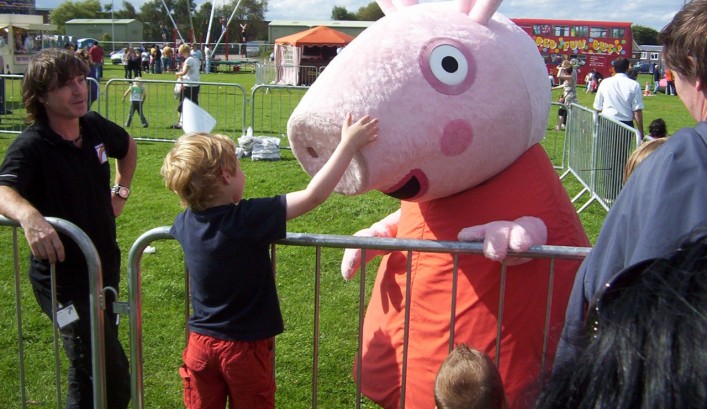 Believe us, there are a lot of ways to make this Easter happy for your kids without the help of near-bottomless amount of chocolate. To keep your little bunnies occupied, look through these carefully selected Easter activities and pick the ones your children will be the most eager to visit.
St. John's Hospice Easter Fayre
Best for kids: 3-10 years old
Where: St. John's Wood Church, St. Johns Wood
When: March 19-20, 2016
Come to this exciting fundraising event to have fun with fare, rides, donkeys, toys, books and barbeque. Note that this year your kids will be absolutely thrilled to meet Peppa Pig on St. John's Hospice Easter Fayre. No doubt you will find this event interesting as well!
Easter Weekend Small Films Marathon
Best for kids: 5-8 years old
Where: V&A Museum of Childhood, Bethal Green
When: March 25-27, 2016
These amazing free film events will definitely sparkle your kids' eyes with joy and excitement as they will be watching a series of screenings of animated classics. Observe the adventures of Clangers, Bagpuss, Noggin the Nog and Ivor the Engine before you go to the exhibition which features sets, storyboards, pictures and many many more.

Epping Ongar Railway Easter Egg Hunt
Best for kids: 3-7 years old
Where: Epping Ongar Railway, London
When: March 25-28, 2016
Get your kids excited with this funny egg hunt on Epping Ongar Railway in London. Bertie Bunny has hidden many eggs all around the railway track from Ongar to Coopersale and the little ones who manage to find all the hidden eggs will get a prize. To make this hunt even more exciting, there will be a professional face painter to turn your kid into cute little chicks and bunnies.
Easter Country Fair
Best for kids: 4-13 years old
Where: River Lee Country Park, London
When: March 27-28, 2016
If you are after outdoor activities rather than visiting museums and watching theatre plays, enjoy this Easter weekend at this kids-friendly fair with lots of traditional entertainment and openair fun. Your kids will love jousting performances, birds of prey flying displays, tiny pony displays and stalls with a variety of lovely arts and crafts for sale.
Brixton Windmill Open Days
Best for kids: 10-15 years old
Where: Brixton Winmill, Brixton
When: March 26 – October 9, 2016
In case your kids are already not that excited about all these Easter Fairs and Peppa Pig meet and greets, you can take them on a real adventure to the Brixton Windmill. On open days starting from March 26th there will be short tours of the building and the longer tours where you will be able to get to the upper floors to enjoy the beautiful view. Note that you do not need to book in advance for short tours. However longer ones do require booking before you decide to go. To book in advance write an email to booking@brixtonwindmill.org.uk.
Tags: Easter in London easter activities for kids what to do this Easter in London Peppa Pig Easter