Half-Term in London: Best Activities for Kids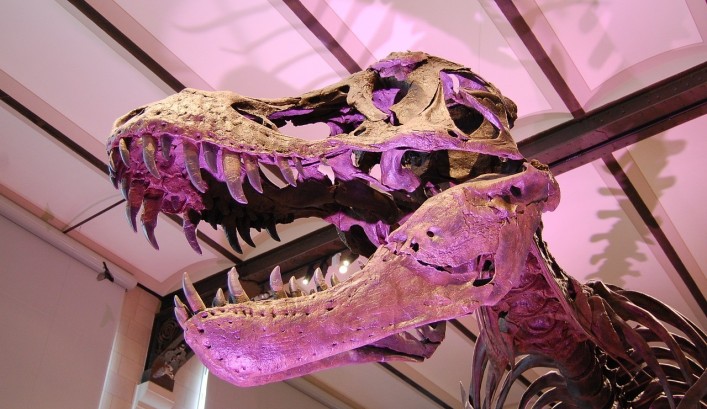 If spending this half-term with sofa, TV, video games and unhealthy snacks is not a good idea for you, check out these February events in London which will definitely get your little ones excited and active.
______________________________________________________________________________________________
Imagine Children's Festival
Where: Southbank Centre, South Bank
When: Wednesday, February 10, 2016 – Sunday February 21, 2016
Your little ones will be happy to attend this two-week children's festival at the Southbank Centre. This year's theme is all about Roald Dahl including different kinds of theatre performance, dancing, music, film, comedy – what else could your kids wish for? In addition there will readings from some of the best UK's authors.
Family Fun Day: How to Survive in Space
Where: Royal Institution of Great Britain, Mayfair
When: Sunday February 21, 2016
Your family will be excited to participate in activities and get to know some incredible facts about the future of space travel at this great event. The fans of universe will have an opportunity to hear about space missions and watch some demonstrations with survival guides in hostile situations.
Sealife London Aquarium
Where: South Bank
The best of the exciting sea world is waiting for your kids in Sealife London Aquarium. Enjoy the observation of hundreds of species of fish, stingrays, sharks, piranhas and sea scorpions from all over the world. The aquarium's popular Shark Walk will let your family to take a walk over a floating glass platform with sharks swimming all around.
Storystock
Where: Bush Theatre, Shepherd's Bush
When: Wednesday February 17, 2016 – Friday February 19, 2016
Get ready for intellectual excitement with this children's literary festival. Literary shows, treasure hunts, creative workshops and even songwriting are waiting for your family. Highlights include The Myth Marathon Show with more than 25 Greek myths packed in 26 minutes of storytelling sessions.
Dinosaurs: Monster Families
Where: Horniman Museum, Forest Hill
When: Saturday February 13, 2016 – Sunday October 30, 2016
This will be an excellent activity for your boys. Life-size dinosaur models, interactive exhibits and authentic specimens are just a part of this great family-friendly exhibition. Learn how the biggest prehistoric creatures cared for their eggs and nest babies, and explore a huge skeleton of a dinosaur along with amazing collection of fossils.
Tags: what to do with kids this half-term February activities for kids activities for kids in London
1 comment

I would definitely recommend visiting www.iZully.com, they provide clubs, activities and classes for kids in your local area.