SCI-fI-LONDON Costume Parade on Sunday 28th April 2013.
Author: Teale
08:46, 26 April 2013
1373
0
0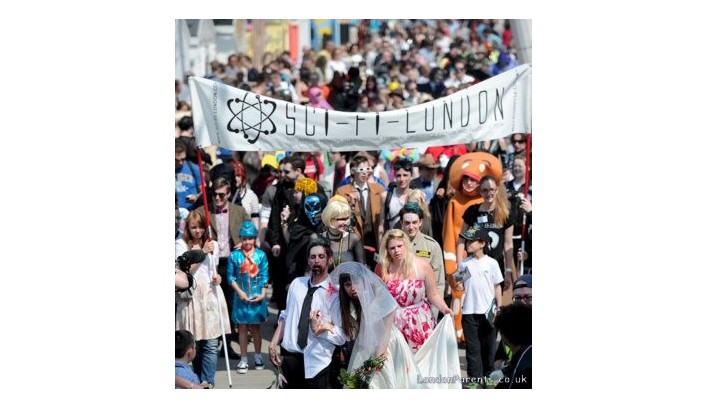 The costume parade is taking place this Sunday (28th April 2013).
The parade will start walking at approximately 14:30.
The paraders are gathering on Theatre Square, Stratford, which is directly outside Stratford's Picture House cinema, where this year's festival is taking place.
You can come and just watch the paraders or participate, it's free! Dress as anyone you like.

Cosplayers, zombies, stormtroopers, steampunks, daywalkers, superheroes, whatever your favourite film, game, TV or literary character, get out your 'Sunday best', dress up and join the fun!
You and your kids will love it!

The SCI-fI-LONDON asks everyone who plans to participate to register so they could know the numbers of people attending. You can register here.