Best Christmas Family Activities in London 2015/2016
Author: Lucia
10:37, 21 December 2015
964
0
0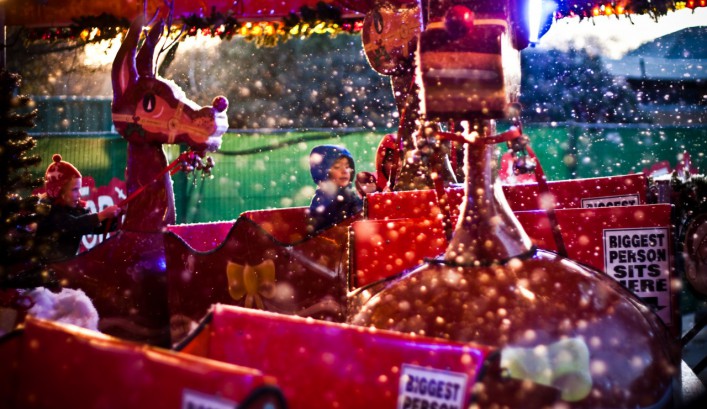 Get some great ideas of things to do with the kids in London this Christmas, from attending legendary Winter Wonderland in Hyde Park to ice skating and watching heart-warming plays.
Must-visit
Winter Wonderland
Both adults and children will be excited to visit Winter Wonderland. You can skate around the beautiful ice rink which circles the Victorian bandstand or enter the Magical Ice Kingdom with its magical 'ice forest' of frozen sculptures and flickering ice castle, watch the acrobatic wonders of shows at Zippos Circus and Cirque Beserk or try one of the fantastic rides.
For the little ones there plenty of beautiful gentle activities such as carousels, helter skelters and funhouses. But older children and their parents will be thrilled with the adrenaline-fuelled rollercoasters.
After a crazy ride, take a seat on the observation wheel for a flight 60m above London and enjoy breathtaking views of the city's skyline.
Dates and hours: Until January 3, open 10am until 10pm.
NB! Closed on Christmas Day.
Entry: Free with separate charges for individual activities (from £34 for family ice skating tickets; from £20 for family tickets to the ferris wheel or Ice Kingdom).
A Victorian Christmas
Dive into the festive atmosphere with Victorian-themed entertainment and activities like learning about Victorian pantomime, theatre and music hall performances; or going on an eerie Christmas tour to confront spooky festive life in the palace.
Dates and hours: From December 5 - January 3 from 10am until 5pm.
Entry: Children go free; adult tickets £16.50
Art Workshop: A Wartime Christmas
Your kids will be excited to help to decorate the Imperial War Museum's Christmas wreath and get to know about how Christmas was celebrated on the Home Front. Get inspired by the lucky numbers, coins and love hearts - popular presents during the First World War and design your own charm for the wreath.
Place: Imperial War Museum London
Dates: December 20 - 23 and 27 - 31
Entry: Free

Must-Try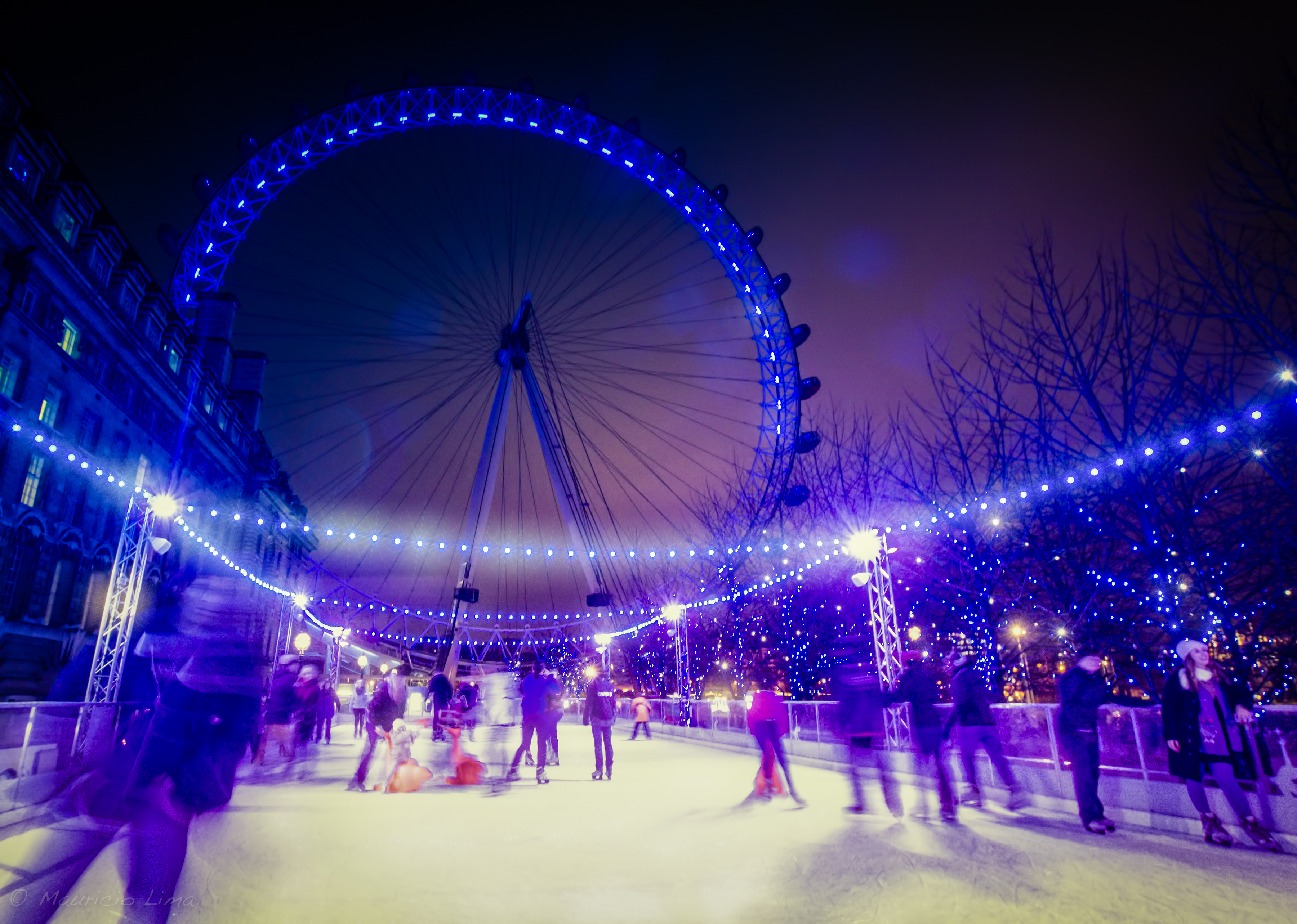 Ice rinks
Wish for active quality time with your family? London has some incredibly located ice rinks for you to offer. Choose between 4 of the best which are in the courtyard of Somerset House, outside the Natural History Museum, against a backdrop of Tudor architecture at Hampton Court Palace, and in the moat of the Tower of London.
Horse drawn carriage in Richmond Park
Have yourself a magical Christmas, enjoying a horse drawn carriage ride in Richmond Park every Friday, Saturday and Sunday. The 90-minute ride starts at Holly Lodge, where you will cuddle in warm blankets in the four-person carriage, reveling in a 60 minute ride through the park in all its winter beauty.
Dates: From December 4 – January 3.
Tickets: £125 per pair/£250 per carriage.
London Wetland Centre's Wonderful Winter Weekend
Enjoy a beautiful sleigh ride and visit Santa in his grotto at the London Wetland Centre to to take a stroll among the lakes, meadows and ponds of this scenic winter oasis.
Dates: December 5 and 6;
Tickets: £6 to see Santa, plus admission (£32 per family ticket)
Must-See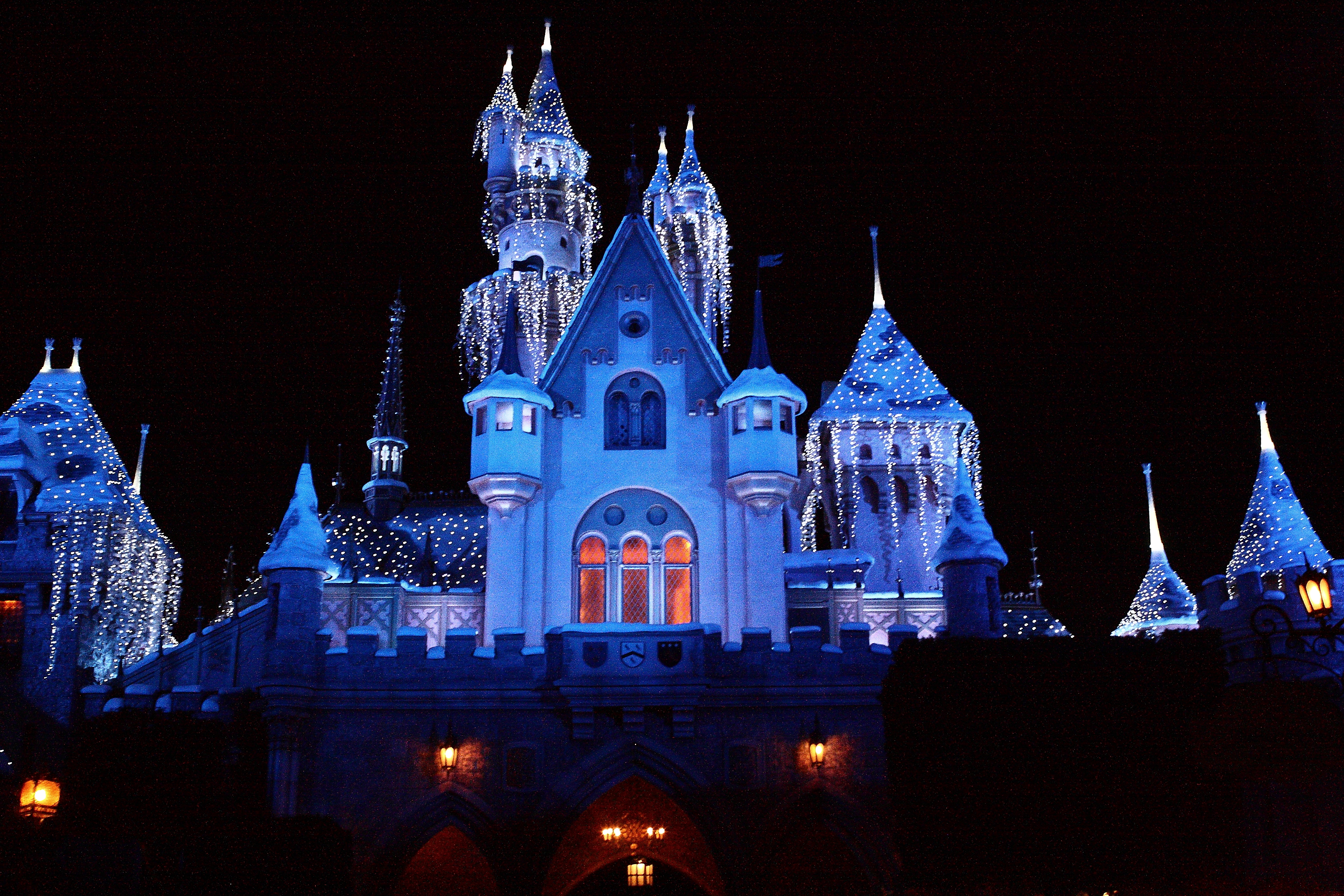 Disney on Ice Presents Worlds of Enchantment
You can't miss it! Characters from Frozen, Cars, The Little Mermaid and Toy Story, all brought to life by some of Britain's top ice skaters joined by old favourites including Mickey Mouse, Donald Duck and the gang on the ice. With exciting costumes, stunning lighting show, breath-taking set pieces and classic Disney scores, you will be transported to a magical world of adventure and fun.
Dates and hours: December 22 - January 3, performances at 3pm and 7pm.
Tickets: From £20
The Snowman
This touching story of a young boy whose snowman comes to life on Christmas Eve is about a magical adventure, on which they meet dancing penguins, reindeer and even Father Christmas himself! After escaping the icy clutches of Jack Frost, they finally return home – just in time for Christmas morning. The performance includes a live band playing 'Walking in the Air' as James and the Snowman fly through the night sky.
Dates and hours: Until January 3; performances daily at 11am, 2.30pm and 7pm
Tickets: from £15
The Little Match Girl
Hans Christian Andersen's sad story transformed into beautiful show transports audiences to an icy cold Christmas Eve setting. A shivering and starving young match girl is wandering the streets. She has the last match to keep her warm, but she suddenly sees what appears to be her loving grandmother, who takes her to the moon, leaving her troubled and grey life behind. This heart-warming tale of hopes and dreams boasts inventive visuals and dazzling dance courtesy of celebrated director and choreographer Arthur Pita.
Dates and hours: Until January 3; daily performances at 11am, 3pm, 5pm and 7pm.
NB! Children over age 5 only
Tickets: Adults £18, children £12
Tags: christmas activities London where to go in London with kids family activities in London for Christmas