4 London child friendly restaurants
Author: Marsha
11:41, 18 April 2013
1227
0
0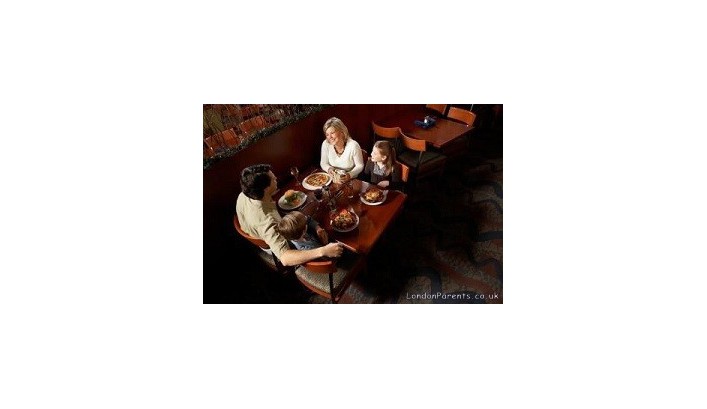 This is a chain that attracts families as it is in a great location perfect for a family day out, near the London Eye and Aquarium.
It is a child-friendly zone with colourful décor, good music, balloons and "mini menus".
My little ones love it there as do my friends. The staff at Giraffe are great and friendly. There are also activity packs and crayons to keep the kids occupied during the meal.
Byron is great for fresh homemade burgers and side salads. They have a menu specially designed for children aged six and under. Highchairs and crayons are provided as well. Byron provides a safe and relaxed setting which families can enjoy with delicious food.
Jamie's Italian promotes healthy eating for children. They have unique children's menus that allow your little ones to look at pictures and pick their food, the staff then encourage them to order for themselves, which is great for your kids' confidence by the way. Highchairs, crayons, paper and even smaller cutlery are provided. My children also love that they can look into the kitchen and see how their food is cooking.
Your little ones will be given special attention at The Bolingbroke. There is a separate menu for children eight years old or under which includes homemade cottage pie and spaghetti with tomato sauce, there is even roast British beef.
Toys and crayons are on hand and kids can even decorate their own dessert.
What is your favorite child friendly restaurant in London?