How to Keep Your Baby Cool in Summer Heat
Author: Mollie
00:00, 09 June 2015
470
0
1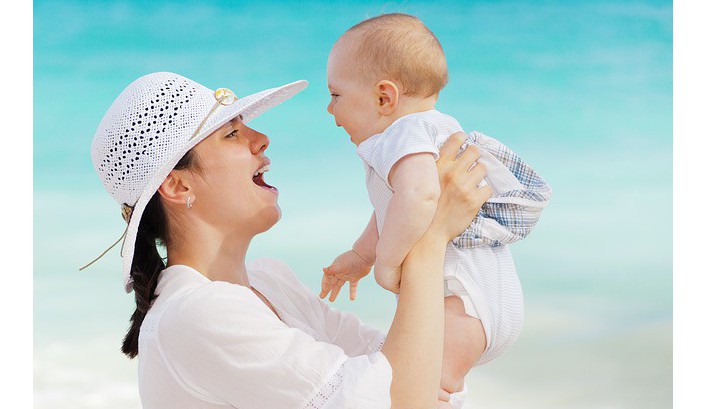 With the rise of the temeprature we are all happy to to finally say goodbye to those jumperts and thick socks. For babies, however, the summer heat can be rather uncomfortable and even dangerous.
To make sure that your baby is cool and safe in summer, keep in mind the following advice:
1. Increase their fluid intake
As babies don't sweat like adults, they are more likely to suffer from dehydration. That is why it is so important to give them extra fluids. Babies under six moth should be nursed or bottle fed more than usual since they don't drink water at such a young age.
2. Don't cover the buggy
It seems natural to try shield a baby from the sun by throwing a blanket over the buggy hood. Keep in mind that this may put them at risk. Buggies and prams can get especially hot, so blankets can restrict air flow. Instead, try to simply put your baby in the shade.
3. Choose loose clothes
Keep your little ones cool by dressing them in light clothes, preferably made of natural fabrics.
4. Bathe your baby
Give your little one a bath to reduce their temperature. Put cool wet cloth on their body to help them cool down during an especially hot day or night.
5. Keep the curtains and the blinds closed
This will help you keep the heat out of your little one's room. You can also keep the window open, so that the temperature remained between 16°C and 20°C.
6. Avoid direct sunlight
Try to keep your little one at home between 11am and 3pm when the suns is at its hottest. Babies under six months should be kept out of direct sunlight as their skin is very sensitive to the sun's rays.
Tags: how to keep your baby cool in summer summer heat advice
Related articles
Having kids doesn't necessarily mean you stop living the full life. It also doesn't mean your holidays have turn into a total hassle and h...
Read more