Eat Less or Lose Home: 1.7 Million Londoners Cutting Back on Food
Author: Marlena
08:26, 28 March 2013
399
0
0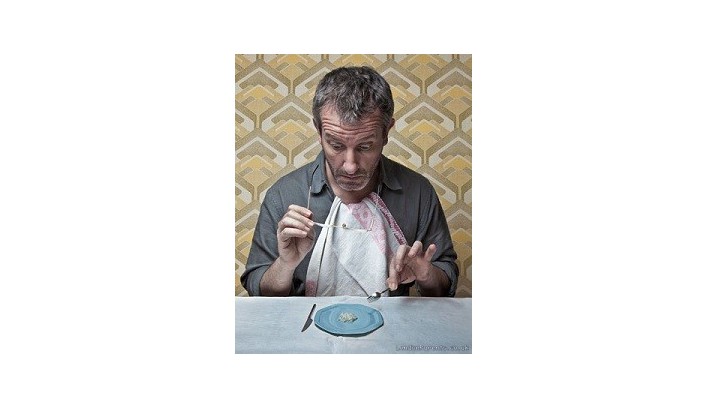 The London Assembly announced today that more than 34,000 people used the capital's leading chain of food-banks in the past year - compared with just 400 people in 2009.
A YouGov survey for the charity Shelter hasalso found 17 per cent of people are restricting gas and electricity usage to help meet payments.
Chris Price of leading poverty charity Pecan - which runs Peckham Food Bank - has told LBC 97.3 we shouldn't rely on these short-term solutions.
"All that food banks are doing is handing people food at a time of crisis," he explained.
"No one feels proud about coming to a food bank. People want to be able to afford their own food. So as food banks we should be working with other people so we can say 'we will support you for a short period of time while you have this crisis but lets work with you to help you resolve this crisis'."
Felicia Botteran works at the food bank and told us the number of people using them is on the rise.
"Food Bank is a crisis service so people should come and go - they shouldn't stop with us. Nobody really wants to come to a place like this you're usually only come when it's the last resort.
"We have clients who simply... they just don't have enough money."
Chris believes high street loan shops are contributing to the crisis - offering money to people who are desperate, but with incredibly interest rates.
"They say quite clearly outside that they will give loans to people who are working or on benefits. Sixty percent of people who are going to them are going there to either pay off previous loans or to buy basic food or nappies."
Pecan's Peckham Food Bank has been working with Millwall Football Club - asking people to donate food when they attend a game.
Chris praised the staff and supporters - who have donated huge amounts of food to help local people in crisis.
He believes more clubs should join the campaign.
"It's really a passion we're feeling from the club to get involved and if what Millwall can do can be replicated at other football clubs... all people have got to do is bring a tin with them when they go to a match . Ten thousand people going to a match - it doesn't take a lot of them bringing a tin to make a real difference to people locally."
It comes as a number of councils in England will soon provide food vouchers - rather than small cash loans - to people who need emergency help.
However London Assembly Member Fiona Twycross has told LBC 97.3 'food stamps' aren't necessarily the best option.
"I wouldn't support the introduction of vouchers, you could put the money into supporting credit unions for example which can provide low cost alternatives to what the loans that people would have previously got from Government. So there are alternatives."