Have you already registered your little one for the Free Kicks For Kids?
Author: Maddie
12:47, 08 April 2013
675
0
0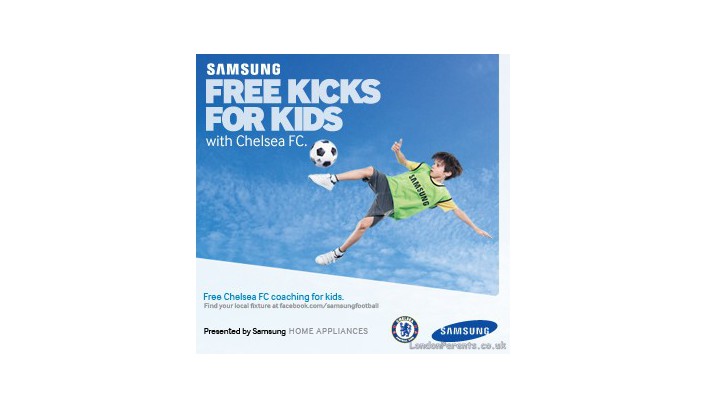 Samsung Home Appliances has announced the launch of Free Kicks For Kids, starting on Saturday 6 April 2013 that aims to get over 16,000 youngsters in the UK playing football.
Parents are able to register boys and girls aged from six to 13 to take part in free, hour-long coaching sessions with top coaches from the Chelsea FC Foundation.
Selected Goals Soccer Centres will host the Free Kicks For Kids fitness and skills sessions every Saturday from April 6 to November 30 '13.
The young players involved in each of the hour-long sessions will be divided into four age groups: six to seven, eight to nine, 10 to 11 & 12 to 13.
Samsung Home Appliances will create a relaxed waiting area at each of the weekend events, packed with its latest products, where parents will be able to watch their children taking part in the football sessions.